We appreciate your business!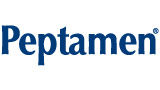 Wholesale Accounts Welcome
Think about what you could do with an extra $200!
What would you buy? Would it pay off an annoying bill? Would it be something extra for the baby or something special for you? Get your free quote today and let us know!
Get Your Free Quote Now!
Testimonials
"It is working, now i can get side earning for my unused stuff, thanks Sell Formula!"

"With the grocery bills so high, SellFormula makes sure I get cash back for anything I don't use"

"As a Pre-K teacher, I hate to see the formula containers go to waste at the end of year. With SellFormula there is no waste and I get cash, it's a win/win for all"